The long overdue death of Internet Explorer 6 is getting closer, as YouTube have announced they're phasing out support
for the version of Microsoft's half baked and antiquated internet browser that has been around for waayy too long now.
Some may say this is a cynical ploy by Google, the owners of YouTube, to persuade users to migrate to Google's own
much faster, cleaner, and more standards compliant, but still somewhat rather half baked internet browser, Chrome,
but as you can see by this screengrab (originally taken by Neowin.net) they also link to Firefox and IE8.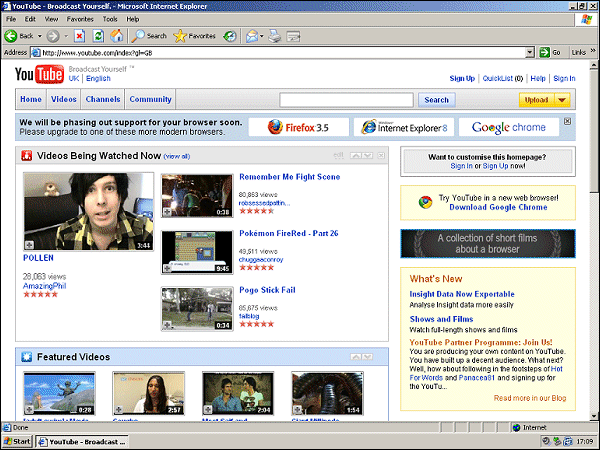 (YouTube/Google appears to have omitted Safari and Opera from their recommended browser upgrades.)
With a site as big and popular as YouTube finally taking this much needed action, it's only a matter of time before other
major websites start to do the same. In our opinion, the sooner IE6 is consigned to the dustbin of history, the better.
It's totally obsolete and dangerously insecure. Although it's always been dangerously insecure to some degree.
At Kitamura Computers, we strongly recommend all remaining IE6 users to upgrade to Firefox as soon as possible.