In Windows, if any drive/partition suddenly seems to be unusable, and exhbits any of the following:
1. Shows suddenly as Local Disk, when you had named it, and then says "The directory is corrupt and unreadable"
2. Shows its correct drive name, but says, "The disk in drive x: (where x is your drive letter) is not formatted. Would you like to format it now?"
DON'T DO ANYTHING! Sit back, take a deep breath, and relax. We're data recovery specialists, we see this all the time. What sometimes happens is, when Windows shuts down, or writes files to the disk, it writes to the Master Boot record, which is like the Index of a book. It tells Windows what files are on the drive, where they are (start and end sectors), and the filesize. Sometimes, it doesn't get written, which corrupts the MFT, or the $MFT as Windows calls it, $MFT is the system admin access flag.
This makes the drive either invisible, appear not formatted, or to reset back to Local Disk.
Run CheckDisk on it, and let it run. Click My Computer, or whatever you have named the My Computer icon (it can be changed), right click the ill drive, and select Properties. Go to the Tools tab, and click Check Now under the Error Checking section. Tick both the "Automatically fix file system errors", and "Scan for and attempt recovery of bad sectors" as below: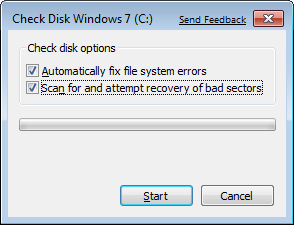 Click Start. If the drive you are checking is a system/boot drive for another OS (in the case of a dual boot system, as a failed MFT on a single partition boot will not always allow Windows to start), the following will appear: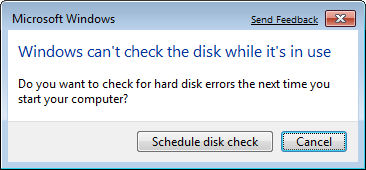 Click Schedule Disk Check, and restart. Don't panic at any changes it makes. It will carry out the following:
1. Scans the drive for files
2. Then checks for entries in the MFT for the files it finds. If they are missing, it will place the files in the found.000 folders, and rewrite the MFT.
3. Checks security descriptors (In the case of NTFS it will check whether files are Encrypted, Compressed, etc)
3. It will then do a complete system area scan, and bad sector check, recovering files if neccessary, rebuilding indexes. Here it is at work: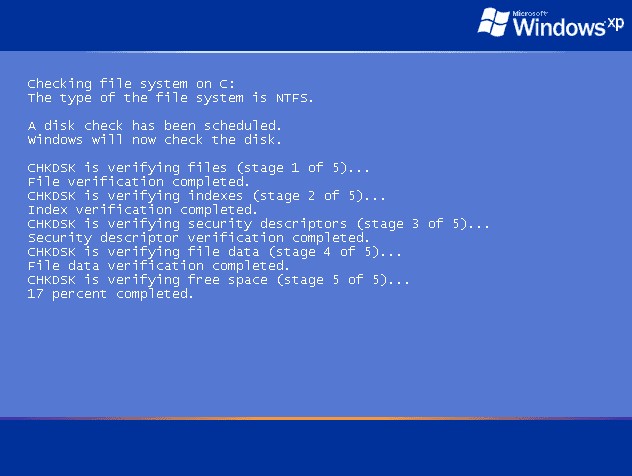 Once it has finished, your drive should be accessible again, with it's correct name. If there are any files missing, these will be the parts of the MFT that were not written correctly, they will probably be in a folder called "found.000, 001" etc. Check for any files in folders like this, and verify that the files are usable.
This problem mainly occurs on removable drives. The Safely Remove hardware does not eject the drive, and the user impatiently turns the drive off. This leads to filesystem problems.